WHEN IS IT TIME TO START CONSIDERING DOWNSIZING?
The thought of downsizing can often be overwhelming. Pressure from family members, the daily grind and/or the daunting task of thinking about moving to a smaller living space can make the task seems almost impossible to handle.
"We never thought that maintaining our property, bills and overall quality of daily life would become such an unmanageable task. My Home Downsize was able to give us a clear path with many options, and we love our new smaller home not far from where we had been for years!" – A. Wright.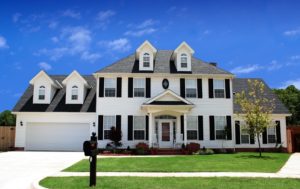 There are a few questions one should ask themselves to really understand if downsizing is in their best interest. These questions are the first step in My Home Downsizes process no obligation assessment. In this article, we will show you three questions that are at the top of the list for many.
Have the children moved away from home?

Do you want to save money or lower the cost of monthly expenses?

Does maintaining your large home seem like a daunting task?
Have the children moved away from home?
Large home purchases are mainly due to a growing family.  Those formative years are very important, and having a livable family home for the children made life easier and more manageable. Now with the children moved away and starting their own lives and families, the unused and available space becomes a real chore: having to be cleaned & the added expense of keeping the rooms heated and/or air conditioned throughout the year. When you no longer  need the extra bedrooms, you may just find that there are a wealth of savings, the most important being financial and your time. If you are still paying for your childrens college, the savings can really mount up, shifting your finances to those things you would like to payoff, save or invest. With money being a large consideration or the time spent cleaning and or upkeeping your property, Downsizing may be the right option to consider.
Do you want to save money or lower the cost of monthly expenses?
Large houses are a financial burden and can be exhausting to maintain. From insurance to property taxes, maintenance and repairs, mortgage payments and let's not forget utility bills, the thought of the savings may trigger your need to consider a move. Whether nearing retirement or already retired, the savings from downsizing can mean the difference between just getting by or extending your retirement much further with less worry of the future, or adding those holidays and vacations to your calendar and/or other purchases you would like to consider. Many also consider saving a nest egg to pass on to their childrean and or grandchildren.
Does maintaining your large home seem like a daunting task?
The maintaining of your large home can mean many time wasting hours in your schedule. Interior cleaning and repairs, the thought of maintaining the yard and/or other property considerations can become like a part time job! Cutting the grass, vacuuming and cleaning for most doesn't sound too much like a fun day or retirement. And let us not forget the fallen leaves and other landscaping considerations. A smaller home can alleviate many of these tasks or at least make them more manageable. Many individuals decide to move into a condo, where associations and other support is available for yard maintenance and snow removal, while others would like to maintain control of their property, moving into a smaller home with less  upkeep or yard space will do the trick. No matter your destination, My Home Downsize will help you through the process. To speak with us about your needs, please give us a call or fill out our simple request form on our CONTACT PAGE.